WELCOME, WELKOM, SELAMAT DATANG to

My Rusche Family
A family history site of Art Rusche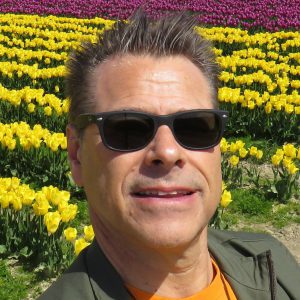 My name is Arthur Denis Rusche. I was born in The Netherlands and my family immigrated to the United States of America in 1961. I created this site to document my family's amazing history.
These are the stories of my mother and father as wealthy Dutch Colonialists to the horrors of WWII, refuge to The Netherlands then immigration to the United States of America.
Stories of Dutch Colonization and Nutmeg Plantations and  in the historic Banda Spice Islands of Indonesia.
 

Horrors of

WWII in the Pacific Theater.

Prisoner of War

of the Empire of Japan

  

for 

1215

 days!

Onboard the sinking of the

Hell Ship

called the 

Junyo Maru


The worst single shipwreck in the Pacific Theater.




There were 6500 onboard and 

5,620 POWs lost their lives .


723 POW survivors were taken to work as forced labor on the Pekanbaru Death Railway.
 

Out of the 5,620 POWs aboard the Junyo Maru, only 96 survived after WWII

Johan Rusche was among the 96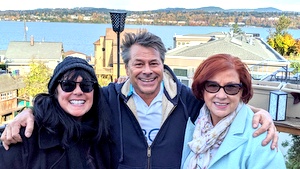 I dedicate this site to
My sisters Joyce & Peggy and their families.
And of course 
Joopie and Conny.
UPDATE: June 8th, 2021

After years of persistent work by my sister Joyce, The Kingdom of The Netherlands posthumously presented our father Johan Albert Rusche, The Mobilization War Cross and The Star of Order and Peace. This was for his service to the kingdom during World War II and pre and post-war Dutch-East Indies/Indonesia.This event had been postponed due to COVID-19, but representatives from The Netherlands Embassy in Washington, D.C. were able to make it out to the other Washington on June 8th.
The event was held at home of the Honorary Consulate of the Netherlands, Leo Van Dorps. Colonel Paul Everding and Sergeant Major Dennis Oranje were there to present the medals. Our cousin Ronald Van Wijk from San Antonio also flew into Seattle for the ceremony.
In attendance was Joyce and her husband Jerry, Peggy, her husband Graham and her children and their partners Lauren (w/ Noah) and Alex (with Maria). Also Toni Mommersteeg Moore and Betty Wilde Dutch friends of Joyce were there.
Afterwards we had a great family gathering with Indonesian food at Joyce & Jerry's home.
You will see links in

orange

that take you to Wikipedia articles about that topic.
The links in

white

go to more in-depth information about a relative.

 Some pictures have been colorized using  .
Thank you for viewing this work in progress. 
Last update: 6/9/2021
Additional Pages:
The Teffers
The Vermeers
Family Trees
References